Hi Table View Methodist Family,

I look forward to sharing communion and worshiping with you this Sunday at 8, 930 and 11am.

See below for: Men's Conference 26 November & Christmas Craft Market 3 December, also a video of our church from 1993-2003.
Baptism, Confirmation and Reception into Membership

This Sunday at all of our services we will be celebrating reception into Membership. Membership of the Methodist Church is:
...based upon a personal experience of the Lord Jesus Christ, brought about by the Spirit, ranging from the earliest signs of Divine Grace in the soul to its crowning blessedness in the joy of 'perfect love', and upon a sharing of such gifts of grace with others seeking or enjoying a similar experience.
All persons are welcomed into membership who sincerely desire to be saved
from their sins through faith in the Lord Jesus Christ and show the same in life
and conduct, and who seek to have communion with Christ Himself and His people by taking up the duties and privileges of the Methodist Church.
Having turned away from evil, and turned to God, trusting in Jesus Christ as Lord and Saviour and in the Holy Spirit as Helper and Guide we ask every member to make the following commitments:

Will you commit yourself to the Christian life of worship and service, and be open to the renewing power of God?

Will you seek the strength of God's Spirit as you accept the cost of following Jesus Christ in your daily life?

Will you witness, by word and deed, to the good news of God in Christ, and so bring glory to God?

Will you so maintain the Church's life of worship and service so that together we may grow in grace and in the knowledge and love of God and of his Son Jesus Christ our Lord?

We respond to these questions: With God's help I will.

So please pray for our confirmands: Michael Laughton, Ian Watson, Zukiswa Tsengiwe and Sanda Saliwa. And reflect again on your commitment as a Christian to being a part of the body of Christ here in this place, what it means to grow in grace together and to help each other along the way.
Men's Ministry Conference

On Saturday 26 November all the men in our congregation are invited to our Men's Conference. Please encourage each other to attend; I think this will be an important and encouraging event for all of the men at Table View Methodist. Wives - encourage your husbands to attend. Men, encourage your friends to come along. Bring your sons, fathers and brothers. We all need more of God's help.
Stand at the crossroads, and look,
and ask for the ancient paths,
where the good way lies; and walk in it,
and find rest for your souls.
- Jeremiah 6:16

Leadership

Nomination forms for Society Stewards are available in the foyer. We need to finalize our nominations before the Annual Society Meeting on 19 November at 8am. Each of our 8, 930 and 11am services are invited to elect three stewards.
At each of our services we need service team leaders to co-ordinate our various ministries. Please help our stewards to find the right team leaders... many hands make light work!
Christmas Market 3 December

I was watching a slideshow of the church's history from 1993-2003 and I came across this flier advertising a similar market on 3 December 1994! So our Christmas Market is happening 22 years later - to the day.
You can watch the video of slides from 1993-2003 here, see if you recognize anyone. You can also watch the video on our website
www.tvmethodist.co.za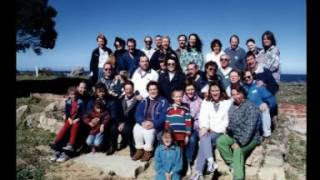 God bless,
Rev Angus Kelly