Hi Table View Methodist,

Don't forget our Christmas Fete

on Saturday

!!!!
​Also - we will continue with our sermon series on the Advent Virtues.
Hope, Love, Joy and Peace.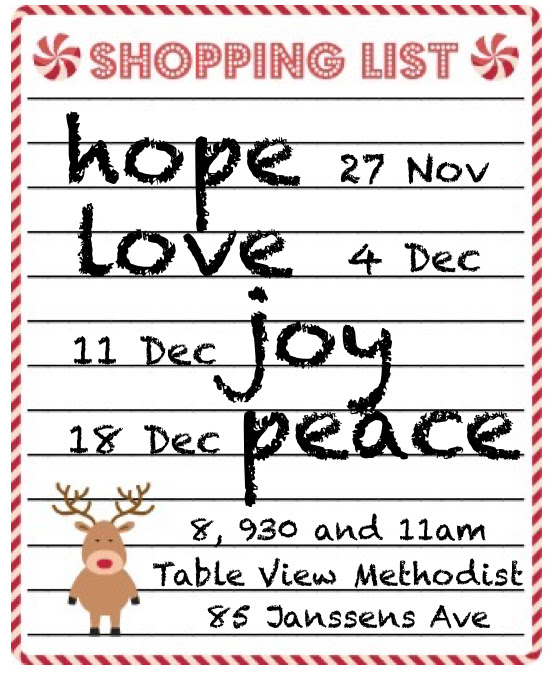 ​
As you journey through advent set up a wreath and speak with your family and friends about these virtues; What are they? Where can you get them? and How can you gift them?
New Year's Day

On New Year's Day we will have one service at 930am. It will be a songs of praise service - with communion; a great way to start the year. Please send me your song requests and we'll see how we can incorporate them into the service.

God bless,
Gus